Jo Harrop - Songs For The Late Hours
Thursday 4th July 2019
Tickets: £20.00 Seat at a shared Table for 4 /£15.00 Seat – No Table
Doors: 7.30pm
Show: 8.00pm-10.00pm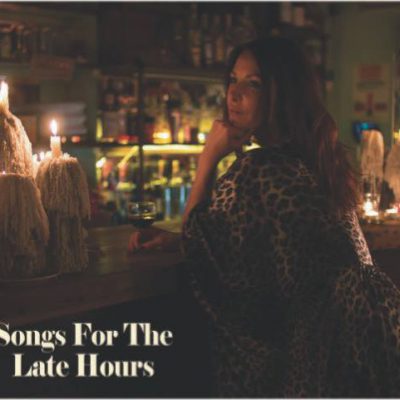 Songs for the Late Hours – is one of the most played CDs at the Hampstead Jazz Club. HJC is pleased to present a live performance of some of the songs from this CD by Jo Harrop. This will be a special evening as HJC will also record live some of the songs to capture the tracks live.
Jo Harrop  A beguiling British chanteuse whose sultry, smoky voice shimmers and shines as it weaves its way between the notes like steam, Jo Harrop has been causing quite a stir since she first burst into the spotlight with the release of her debut album, Songs For The Late Hours.
Accompanied by her four-piece band, she will be performing her own unique take on the timeless Great American Songbook, singing numbers made famous by legends like Ella Fitzgerald, Dinah Washington and Peggy Lee. After her show-stopping Royal Albert Hall appearance at last year's London Jazz Festival and her sell-out debut on the Hampstead Jazz Club stage, we are delighted to welcome her back for what is sure to be another unforgettable night of sophisticated soulful jazz.
Performing some of the songs from the most played CD at HJC, Jo will be accompanied by award winning young pianist, Will Barry, guitarist Harry Sankey, incredibly talented bassist, Joe Downard, and they will also be joined by very special guest, rising star, Alex Hitchcock on tenor saxophone.
Line-Up:
Jo Harrop – Vocals
Will Barry – Piano
Harry Sankey – Guitar
Joe Downard – Bass
Special Guest – Alex Hitchcock on Tenor Saxophone.
Please note, The Club is not licensed to allow access to Children under the age of 16 after 9pm, so for evening performances, please do not book tickets for children under the age of 16. Children aged 16 and above are welcome at any time.
For £20.00 Tickets:
Showtimes
Doors: 7:30 pm | Show: 8:00 pm