Alfresco Live with Paul Lee & Ciyo Brown
Wednesday 26th August 2020
Tickets: £10.00 Music Cover Charge 
Limited Tickets: 7 Tables of 4 People following COVID-19 Guidelines
Doors: 6.00pm
Show: 7.00pm-9.00pm
Alfresco Live with Paul Lee & Ciyo Brown
Following the much anticipated return of live music at the club and the first successful alfresco event last week, Hampstead Jazz Club is excited and pleased to announce its second Alfresco Jazz Event featuring master guitarist CIYO BROWN and stellar vocalist PAUL LEE!
PAUL LEE

For the last three decades Paul has appeared in a number of films, performed on numerous TV shows across multiple networks across the world including premier gospel TV series "People Get Ready", commissioned by Channel 4 Television, 'BBC Songs of Praise' and has been a regular on other BBC shows and has for the last 4 years broadcasting as presenter and producer of the 'Arise & Shine Show' on London's Premier Gospel radio station.
With vocals that are smooth yet powerful, Paul has been the Artists choice to support , record and perform with them music which includes legends Stevie Wonder, Michael Jackson, Maxi Priest and Boy George.
Singing for 15 years with the internationally acclaimed and award-winning choir 'The London Adventist Chorale', under the direction of Ken Burton, Paul was a member when the choir won the prestigious title 'Sainsbury's Choir of the Year 1994/5' and 'BBC Radio 2 Gospel Choir of the Year 1995/6'. Paul has worked in the UK Gospel music industry for the last 35 years.
Paul has provided backing vocals for classical performances and a DVD recording for the Queen's Golden Jubilee from Buckingham Palace and performed for the Princess Royal in the grounds of Buckingham Palace.  Then came the golden invitation from Harry and Meghan to sing that infamous lead  to 'Stand By Me' at the Royal wedding, which was moving, emotional and beautifully controlled.
CIYO BROWN:
Acclaimed master of guitar Ciyo Brown is one of HJC's most popular and frequent Artists and part of what is now a HJC family of talented resident musicians. Since HJC opened in Nov 2017, Ciyo has presented some of the industry's most reputable and talented musicians and singers, always delivering a consistent line-up of some of the most celebrated musicians on the live music circuit.
Ciyo's illustrious musical career celebrates pioneered fusions of jazz and reggae with a successful release of six albums under his own name. The sixth album "Put a little jazz in their lives" expertly unites the beautiful complexity of jazz with the subtle rhythmic undertones of reggae.
Line Up
Vocals – Paul Lee
Guitar/MD – Ciyo Brown
Music Only Tickets:
This is an outdoor event in the back garden of the Duke of Hamilton Pub at the rear of the Jazz Club. It is a fully seated event, at tables of 4. Tables will be allocated on a first come first serve basis. Please note, entire tables of 4 will have to be booked for this special event.
For bookings of less than 4 people, you will still have to purchase a table of 4, due to COVID-19 restrictions.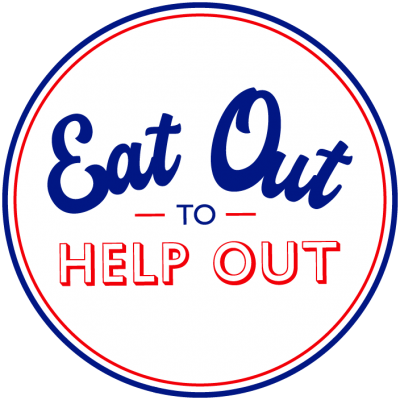 The Duke of Hamilton is registered for the Government Eat Out To Help Out, so patrons can take advantage of discounts for their food orders.
In the event of rain or bad weather, this event will go ahead and patrons are reminded that no space is available within the pub, due to COVID-19 regulations. 
Please note, The Venue is not licensed to allow access to Children under the age of 16 after 9pm, so children will have to leave at the end of the evening performance. 
Showtimes
Doors: 6:00 pm | Show: 7:00 pm