Alfresco Jazz with Jo Harrop and Jamie McCredie
Wednesday 19th August 2020
Tickets: £10.00 Music Cover Charge 
Limited Tickets: 7 Tables of 4 People following COVID-19 Guidelines
Doors: 6.00pm
Show: 7.00pm-9.00pm
Hampstead Jazz Club is pleased to present its first Alfresco Jazz Event in the back garden of the Duke of Hamilton, with Jo Harrop and Jamie McCredie, presenting their much acclaimed new album:
"Weathering The Storm"
"This is a little gem of an album: simple, modest and perfect. (4/5)" – The Guardian
Released during lock-down, effortlessly blurring the lines between jazz and folk, "Weathering The Storm" is an achingly beautiful and intimate album that is so shot through with pathos and pain, it could melt the hardest of hearts.
Having cut their teeth working with an array of stars including Jools Holland, Melody Gardot and Robbie Williams, Jo Harrop and Jamie McCredie took a leap of faith and started working together on what would eventually become their debut album.
Mixing up a potent blend of Great American Songbook evergreens alongside a handful of indelible classics by Tom Waits, Randy Newman and David Gates, they somehow manage to shine new light on these old songs about life, love and loss.
Harrop's velvety voice shimmers and weaves its way between the notes of McCredie's mellifluous, deliciously understated guitar like steam, weighing each and every word with precision, silently contemplating exactly how much she wants to reveal and how much she wants to keep hidden in the shadows of these deep-blue soliloquies. At times, she sounds as if she is living inside the songs, with each lyric a page from her diary.
Recorded live in one or two takes, often in late-night post-gig sessions in McCredie's London studio, "Weathering The Storm" has an ageless, ineffably moving quality that is pure and true and as rare as hen's teeth. This is the first live performance of this album in front of an audience.
Music Only Tickets:
This is an outdoor event in the back garden of the Duke of Hamilton Pub at the rear of the Jazz Club. It is a fully seated event, at tables of 4. Tables will be allocated on a first come first serve basis. Please note, entire tables of 4 will have to be booked for this special event.
For bookings of less than 4 people, you will still have to purchase a table of 4, due to COVID-19 restrictions.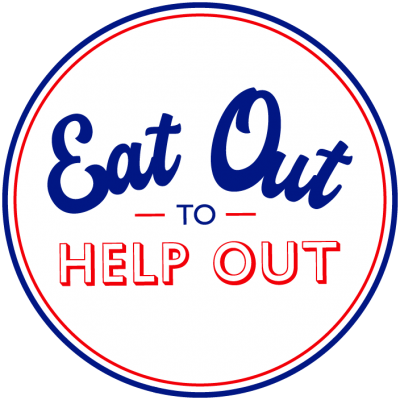 The Duke of Hamilton is registered for the Government Eat Out To Help Out, so patrons can take advantage of discounts for their food orders.
In the event of rain or bad weather, this event will go ahead and patrons are reminded that no space is available within the pub, due to COVID-19 regulations. 
Please note, The Venue is not licensed to allow access to Children under the age of 16 after 9pm, so children will have to leave at the end of the evening performance. 
Showtimes
Doors: 6:00 pm | Show: 7:00 pm